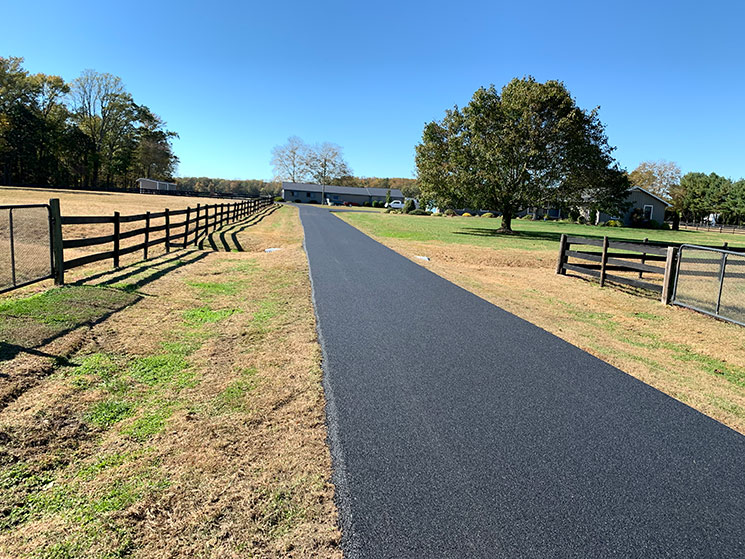 Are you caught somewhere between needing regular driveway sealcoating and complete replacement? Driveway resurfacing is the perfect compromise. After years of general wear and tear, it's only natural that your driveway will begin to deteriorate. The damage may be too much for a sealcoating finish to cover up, yet not significant enough to warrant completely digging up your driveway and replacing it with a new one. With driveway resurfacing from Dover's JD Asphalt Inc., however, you can enjoy a new driveway surface while saving on time, money, and effort. Talk to our experienced asphalt resurfacing specialists today to learn more!
When you call JD Asphalt Inc. for asphalt driveway resurfacing, you'll enjoy exceptional workmanship that lasts. After all, we've been resurfacing driveways since we were founded in 1948! Our thorough driveway resurfacing service includes:
Clearing away broken pieces of asphalt
Removing debris
Sealing cracks
Filling in holes
Replenishing asphalt
And more!
Ripping up your entire driveway and starting from scratch isn't always the best solution. When you call on our team for assistance, we'll give you an honest assessment to help you determine whether you can get away with resurfacing your driveway or you need a replacement. Our driveway resurfacing contractors have more than six decades of experience to rely on, and we're fully licensed and insured for your peace of mind. That means you can depend on us to provide you with asphalt driveway resurfacing that lasts. We also offer a 1-year warranty on most of our projects, so get in touch with us to inquire about the details of your driveway resurfacing options.
Get a Free Estimate on Asphalt Resurfacing!
At JD Asphalt Inc., we take great pride in offering our customers fair prices for high-quality work. When you call on us for asphalt resurfacing, you can also look forward to getting a free, up-front quote for our services before any work is done. As a family-owned driveway resurface company, we know the importance of staying on budget, and we're committed to letting you know what your costs will be for resurfacing your driveway before you make a commitment.
If you're interested in resurfacing a driveway in the Dover area, get in touch with JD Asphalt Inc. today. We can't wait to help you find a money-saving option to resurface driveway asphalt and restore both beauty and safety to your residential or commercial driveways!