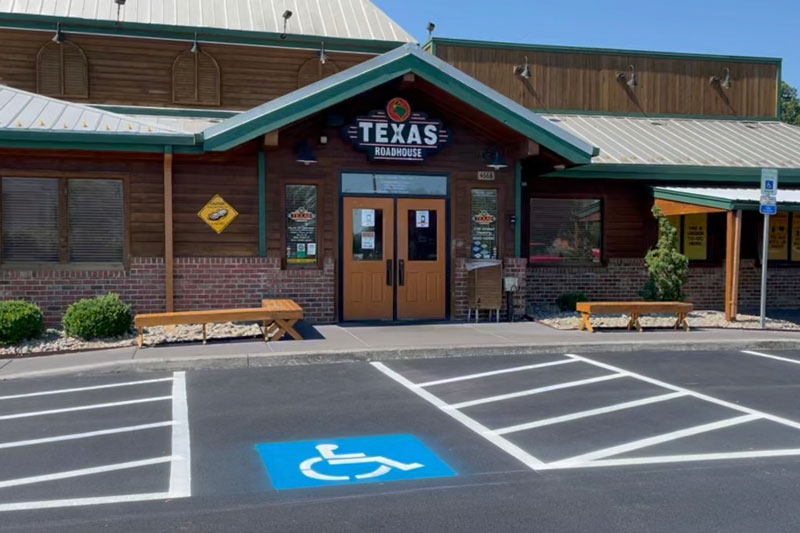 A safe, convenient parking lot for your customers can make a big difference to your business's bottom line. That's because top-quality parking accommodations make it easier and more convenient for customers to visit your property. When you're looking for professional parking lot construction or repair in the Dover area, you can turn to JD Asphalt Inc. for a full range of parking lot paving services. Whether you need repairs, resurfacing, or other parking lot services, we're here to help and to deliver outstanding customer satisfaction. Call or e-mail us today to speak to our commercial paving contractors about your needs!
A family-owned business since 1948, we work with local commercial properties of all kinds, including:
Shopping centers
Stores
Churches
Apartment complexes
Hotels
Restaurants
Offices
Sports complexes (including colored asphalt for tennis and basketball courts)
And many more!
At JD Asphalt Inc., we take great pride in being your one-stop shop for parking lot services. Our parking lot contractors are here to offer you the options that meet your specific needs. We're the parking lot company that can provide you with:
Parking lot construction
Parking lot paving
Crack and pothole repair
Resurfacing and sealcoating
Parking lot striping
Speed bump installation
Parking stop installation
Signage installation
Handicapped ramp installation
And more!
Our commercial asphalt paving experts understand that each business has unique parking lot needs, and we'll work closely with you to determine what parking lot services you require. Whether you have an existing parking lot that needs resurfacing or you're starting from scratch, our parking lot pavers are ready to assist you. Put your faith in us, and you'll get reliable parking lot paving service you can depend on.
Parking Lot Striping
No parking lot is complete without proper parking lot striping. At JD Asphalt Inc., not only do we pave parking lots, but we also provide immaculate parking lot painting. We'll leave you with the parking lot lines you need to provide order and safety to all of your visitors. We'll also create a sensible design for your parking lot striping that generates the most efficient traffic flow and accommodates an optimal number of vehicles. This gives your customers a pleasant experience that will keep them coming back. 
Parking Stops
Parking stops are another excellent addition to your lot. If you want to ramp up the appearance and safety of your parking lot, JD Asphalt Inc. has the parking stops you need. Also known as parking blocks, parking bumpers, and parking curbs, they protect parked cars and institute a greater degree of order to your parking lot. Our team will install them carefully and precisely to ensure the best functionality for your parking spaces. 
Speed Bumps
Keep your visitors and pedestrians safe by installing speed bumps! At JD Asphalt Inc., we install speed bumps with sturdy, long-lasting workmanship. We'll intelligently place our speed bumps with traffic flow and volume in mind in order to keep cars moving at a safe, steady pace. We'll provide you with the traffic calming effect you need to keep all your customers safe and happy. 
From parking lot installation to parking lot striping, JD Asphalt Inc. provides a wide range of services to meet your needs. We also offer a 1-year warranty on most of our projects. Call us today to speak to a parking lot contractor on our team. Don't forget to ask for your free estimate on commercial asphalt paving services!