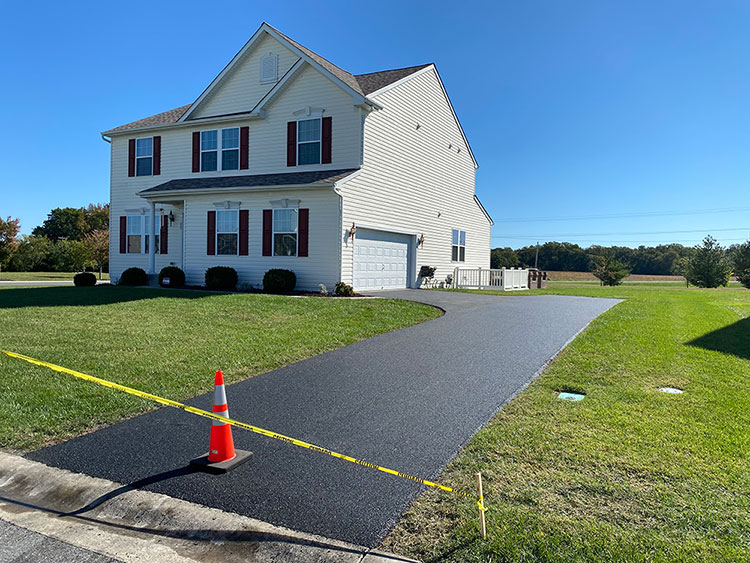 When you want a trustworthy, dependable paving contractor in the Dover area, JD Asphalt Inc. is the team to call. Founded in 1948, we've been a family-owned business for over three generations. That makes us one of the most experienced paving companies in the area. We know exactly what it takes to deliver first-class customer service and workmanship to everyone we work with. Whether you're an average homeowner or a commercial property manager, you can trust our team to deliver long-lasting asphalt paving services as well as a thoroughly satisfying experience. Learn more about our asphalt paving company when you call today!
At JD Asphalt Inc., our top priority is providing our customers with asphalt paving services that stand the test of time. When you work with our experienced paving contractors, you can count on getting superior results at a fair price. Our asphalt paving contractors are here to provide you with a variety of different paving services, including:
Asphalt paving
Chip seal paving
New driveways
Driveway resurfacing
Sealcoating
Parking lot paving
Asphalt repairs
Crack repairs
Pavement expansion
Pothole repairs
Excavation and grading
And many others
Our residential and commercial paving contractors are fully licensed and insured and will work hard to meet your needs. We aim to be the paving company you turn to whenever you need paving services, and we'll go above and beyond to deliver flawless results. We even offer free estimates and a 1-year warranty on most projects, so don't hesitate to inquire about the details of our paving services!
Driveway Paving
When you need fresh driveway paving for your Dover-area home, JD Asphalt Inc. is at your service. We've been paving driveways for decades, and we offer full-service driveway construction and repair. We cover every step of driveway paving, including any necessary excavation, grading, digging, and drainage. Call our expert driveway contractors when you need:
Brand-new driveway installation
Driveway additions
Driveway widening or expansion
Driveway repairs and resurfacing
And more!
Commercial Asphalt Paving
When you hire JD Asphalt Inc. as your commercial paving contractor, you can look forward to your commercial property looking its best. Whether you need asphalt paving services for your company's driveway or parking lots, you can rest assured you'll get reliable service from qualified professionals. As a family-owned paving company, we understand how the needs of each business vary, and we'll work with you to determine what your specific requirements are and to provide you with the appropriate paving services. The next time you're considering local paving companies to keep your property's driveways and parking lots looking great, look to JD Asphalt Inc.
We're the local paving contractors you can trust to provide you with top-notch workmanship, stellar customer service, and all the added benefits of three generations' worth of experience. Call us today to speak to a paving contractor and discuss your options for residential or commercial asphalt paving!